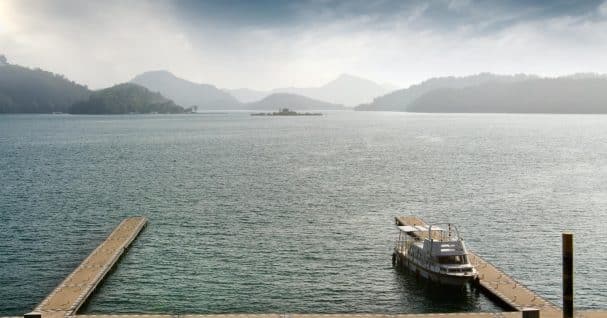 Marine grade plywood is made with a waterproof binder, making it a great choice for building items that will be in constant contact with water. But, since marine plywood is thicker and held together with a specially-formulated adhesive, it costs more than typical plywood. To help you make smart investments that balance quality and price, we're highlighting a few projects that require marine plywood to ensure a great finished product.
1. Boats
Since boats spend most of their lives underwater, marine plywood is a great choice for boat building. When properly sealed, marine plywood is completely waterproof and its durability protects against damage and leaks. Plus, it's pliable, making it easier to work with when building the hull or other curved areas.
2. Docks
Marine plywood is a low-maintenance choice for docks. While you can use other waterproof-treated wood, you'll have to sand and treat the wood every year to maintain its integrity. Marine plywood, on the other hand, will last for years without treatment while warding off rot and warping.
3. Bathrooms
As the wettest room in the house, your bathroom will cultivate rot, warping, and mold without the right wood. Whether there's a sink or toilet overflow or just regular moisture from the shower, using marine grade plywood ensures you don't need to replace your flooring, siding, or backsplash anytime soon.
4. Kitchens
After the bathroom, the kitchen experiences the most moisture of any room in your home. Steam and water from cooking can damage lesser-quality wood over time. Choosing marine plywood for your flooring, backsplash, or cabinets can keep your kitchen looking new, while warding off the effects of constant moisture.
Still not sure if marine plywood is right for your next project? At Forest Plywood, we can help you make the right lumber choice for the best value. Give us a call at 800-936-7378.