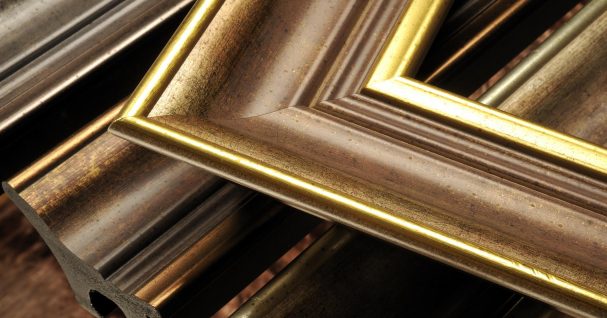 The short answer to this question is: whenever you want. But it comes with several caveats. Deciding whether to use moulding in your home and determining a style can feel daunting, or even dated. For many, when you think of moulding, images of ornate Victorian-era sitting rooms come to mind, turning away homeowners with more contemporary aesthetics. But the truth is, there are hundreds of styles or combinations to choose from, so the final look matches the room's size and style. The hard part is determining which style and position is best for your space.
Where Should Moulding Go?
Believe it or not, most moulding is not purely decorative. Even elaborate crown moulding in a dining room serves a purpose. Moulding is meant to cover the joints where two materials meet, like hardwood floors and walls, or the walls and ceiling, to cover any imperfections or gaps and to prevent drafts. For the same reason, it's used to frame windows and doorways.
This isn't to say moulding is a requirement. Many contemporary designers and DIY-decorators equate moulding with being fussy or outdated. But now, there are plenty of sleek and slim options that can add polish to a room without the heft of carved wood crown moulding. In fact, some of the more modern designs can make small rooms and apartments feel bigger than when left blank. While moulding can be used in any room, traditionally it's crown moulding (what's used where the wall meets the ceiling) that is reserved for shared spaces, like living and dining rooms. Most other rooms will always use moulding for the baseboards, doors, and windows.
Which Type Of Moulding Should You Use?
We already established that crown moulding connects the ceiling to the walls of a room. But crown moulding can be as simple or dramatic as you'd like. There are key elements to weigh when selecting crown moulding: ceiling height, wall color or design, and furniture size and style. Typically, crown moulding is wide and the general rule is that for every foot in ceiling height, there should be one inch in crown moulding. So, a 12 foot ceiling could use 12 inches of moulding. But in a room where the ceiling is only eight or nine feet, that many inches of moulding could suffocate the space. Halving that number and opting for a sleeker design would still give your room a polished effect without taking over. Another option is to use a wider, simple moulding that is painted the same color as the walls to draw the eye up, creating space.
When it comes to moulding design, it's important to consider your own style. The moulding should match your decor's era. If you don't plan on filling the space with upholstered, gilded furniture, hand-carved floral moulding will look out of place. This isn't to say your moulding must be without flair. However, flair can come by layering different, flat moulding to create clean lines or a geometric look. In fact, laying moulding draws the eye upward and can give your eight-foot ceilings the illusion of something grander.
What Are Other Options For Moulding?
If you decide against a detailing crown moulding, you can still create a unique design or add depth to the room. For instance, using a thin, quarter-round piece of moulding to frame the center of the ceiling creates height and subtle grandeur in a living room. Picture and chair rails are another way to incorporate moulding that breaks up space on the wall while serving a purpose — the former to hold hooks for framed artwork and the latter to prevent dining chairs from damaging walls.
There is one final option: don't use moulding at all. It might not suit your style or you're worried about the cost. Though, while it does feel mostly decorative, moulding serves a purpose. So if you choose to remove it, bear in mind it could reveal gaps and imperfections on your walls and floors and windows that a simple piece of two-inch wide moulding could fix.
Remember: when you think of moulding, especially crown moulding, don't immediately jump to Buckingham Palace. There are plenty of subtle options that will bring rooms together (and cover gaps) without taking away from your minimalist or mid-century modern design.