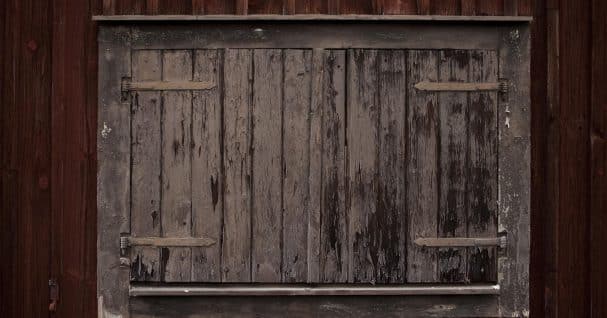 Beadboard: DIY Projects that are simple and can transform any room
Beadboard is an MDF panel with grooves made to resemble a tongue and groove pattern commonly used to mimic wainscoting alongside the bottom portion of walls. The material gets its name from the indentation or "bead" that is formed when pieces are fastened together. A fairly inexpensive material, beadboard can be purchased already primed in white so you can paint it in any color or unfinished, so you can stain to your liking. They are created by vertically attaching long wood slats, normally 2.5 inches wide, along their long edge to produce long, uniform 4" x 8" sheets that are simple to install and imitate the look of narrow vertical planks.
Not restrained to a "country cute" aesthetic, beadboard can look very sleek and modern, and there are numerous places around the house that can be transformed easily and dramatically with a simple DIY beadboard project.
Kitchens & Bathrooms
To create a new look in the kitchen without having to invest in an entirely new one, consider adding beadboard to your cabinet doors or sides for a complete makeover. It's also easy to DIY with beadboard along the walls to create wainscoting alongside the bottom, above the counter as a backsplash or beneath your kitchen island. While white is a classic color that opens the room, beadboard can be painted any color to create a customized look. Consider the same beadboard applications for your bathroom or mudroom. Or use taller wainscoting along walls to create an illusion of higher ceilings.
Entertainment Console
Take any wood entertainment center, whether low the ground or an upright console, and cover the cabinets, front and/or sides with beadboard for an striking statement that will update your family or living room.
End Table
Create the look of a Nantucket end table by adding beadboard along two of the sides of a small end table to be used next to a couch or as a beside nightstand.
Bed
Replicate the look of Pottery Barn's Catalina Bed by adding beadboard to the end and headboard of a simple bed frame to create a crisp, clean look that is a classic style for children and guest rooms.
Door
One of the simplest beadboard projects is to add panels to a flat hollow core door for an entryway that pops in any room of the house.
Dresser
Adding a panel of beadboard laminate along either side of any dresser creates a new dimension to an old piece of furniture. Or add the tongue and groove onto the front of the individual drawers, either vertically or horizontally for a chest that fits into both modern and farmhouse rooms.
Mudroom Bench
Update your mudroom by placing a bench against a beadboard wall with hooks for jackets and coats. Flank the project with shelving, and you have the perfect nook for entering and exiting the house.