Infographics
Guide To Baltic Birch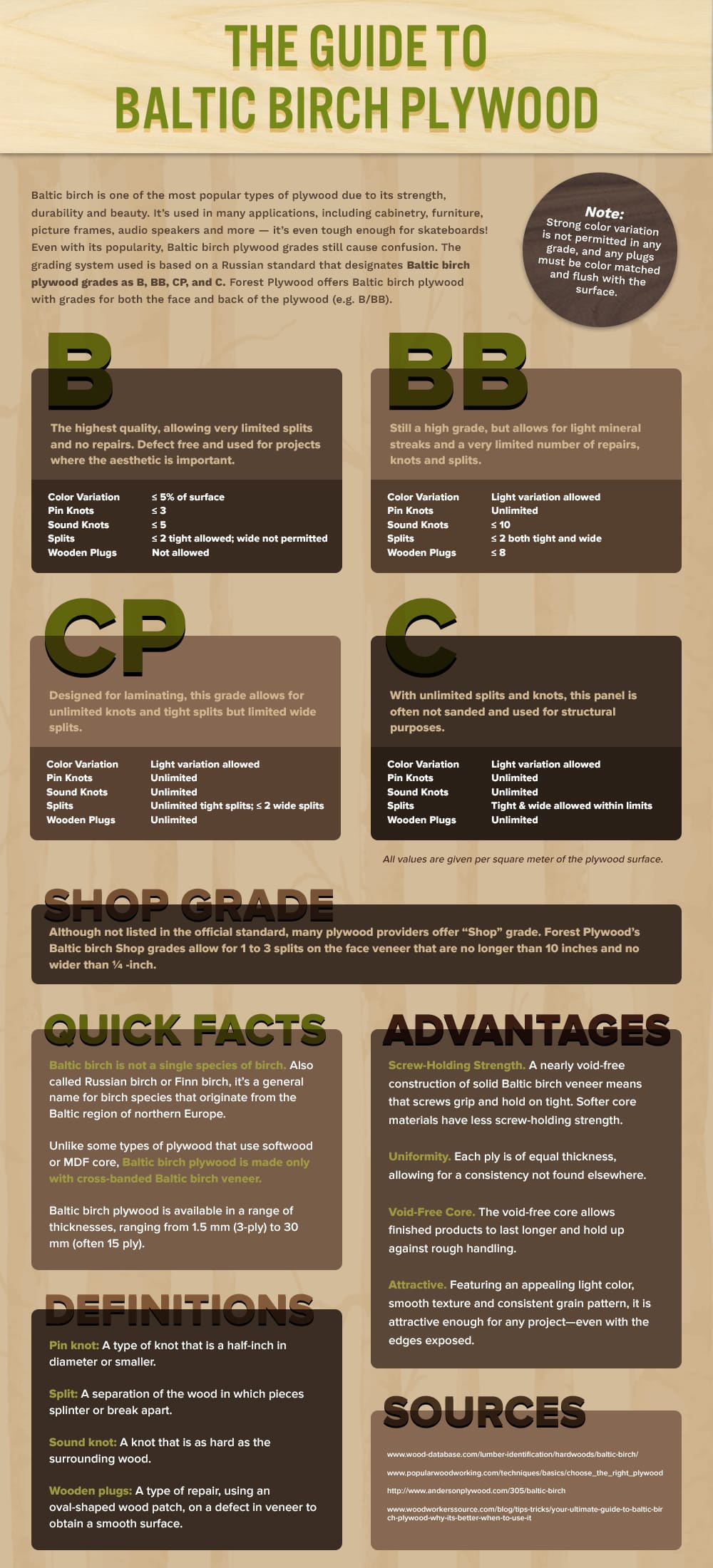 Baltic Birch plywood is a popular material for a wide range of projects. Its strength, uniformity and coloration make it useful for both finished and exposed wood applications.
Guide to Marine Plywood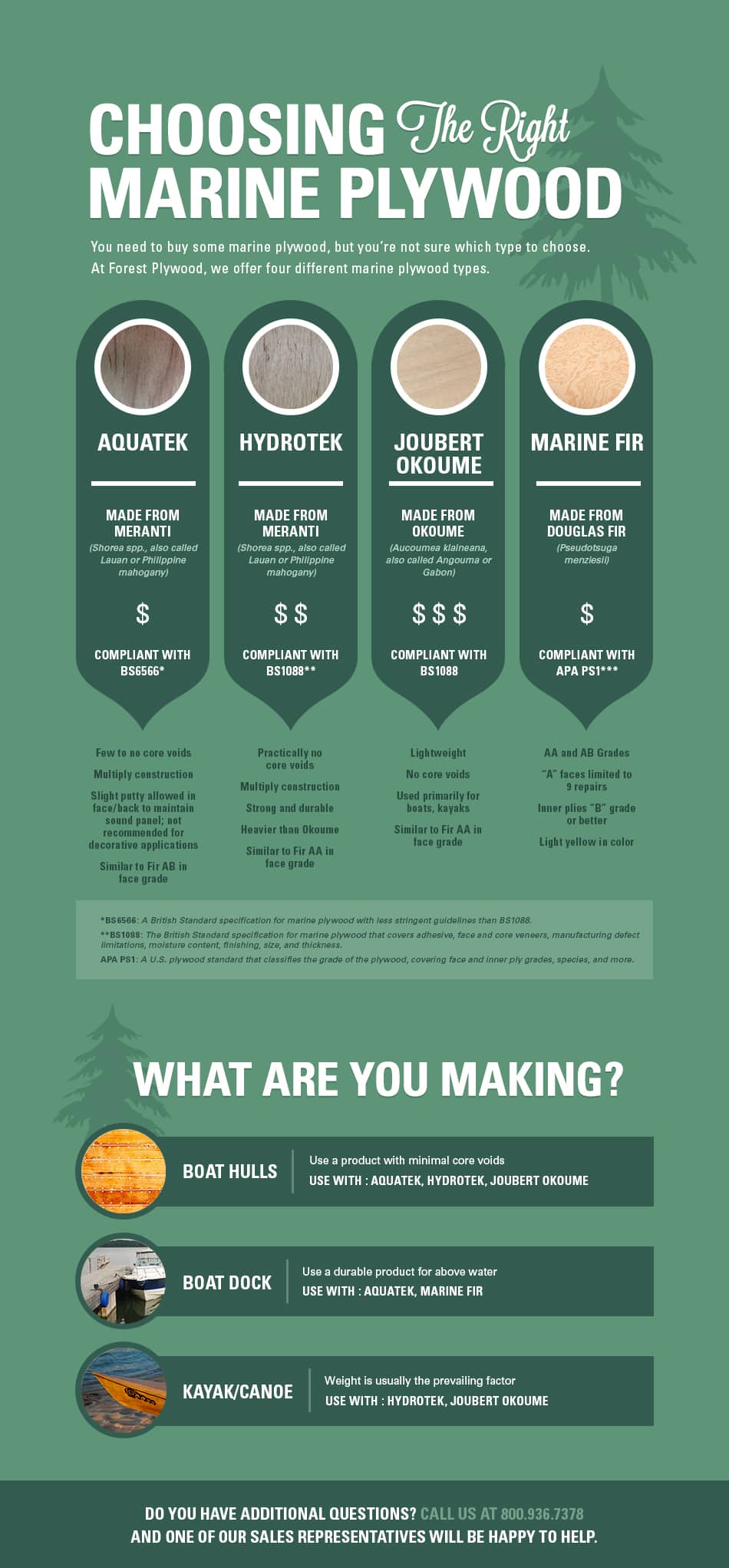 Learn about each type's cost and characteristics so you can find the best plywood for your project.
Plywood Dictionary
Grading, Fiberboard, Softwood, Rotary Cuts.. What's it all really mean? Read through our dictionary and you'll be speaking "lumber" fluently.