Home
We distribute hardwood plywood and lumber to Southern California.
We also deliver Marine and Baltic Birch plywood nationally.
Delivery Services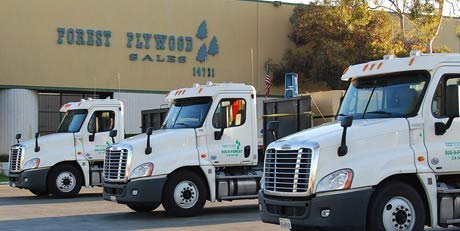 Our fleet of trucks covers deliveries from Santa Barbara to San Diego and out into the desert areas. Our large distribution area ensures that we can have a truck out to you promptly to meet your delivery needs. We also contract with common carriers to deliver products such as Baltic Birch and Marine Plywood all over the country to areas where it would normally not be available. Let us put our distribution network to work for you and save time picking up material.
Forest Plywood Advantage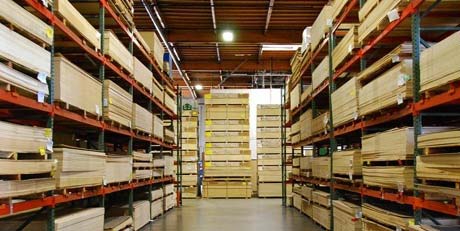 For over 50 years Forest Plywood has been a leader in the lumber and plywood industry in Southern California. We have put the years of experience by the company and its many employees at your disposal to help you grow your business. Let us show you how we use our tremendous knowledge and buying power to help fill your needs. Whether it is our extensive inventory, custom milling capabilities or our distribution network, Forest Plywood is looking forward to becoming your preferred supplier.